You know him as the badass from "Machete" films but did you know that Danny Trejo can do more than just slay villains? Now, he's about to slay some pollo and carne asada and open a taco shop in Los Angeles called Trejo's Tacos.
The taco shop is scheduled to open sometime this month according to LA Eater. Trejo's Tacos will be housed on South La Brea and Olympic in a former Taco Bell restaurant . How ironic is that?!
The exterior design of the taco shop will have a desert landscape with a Southwestern feel. The inside will have "black Venetian plaster, black leather upholstered seating, and custom black-and-blue tile murals will create a vibe somewhere between hip urban taqueria and biker bar." Sounds like true Danny Trejo inspiration.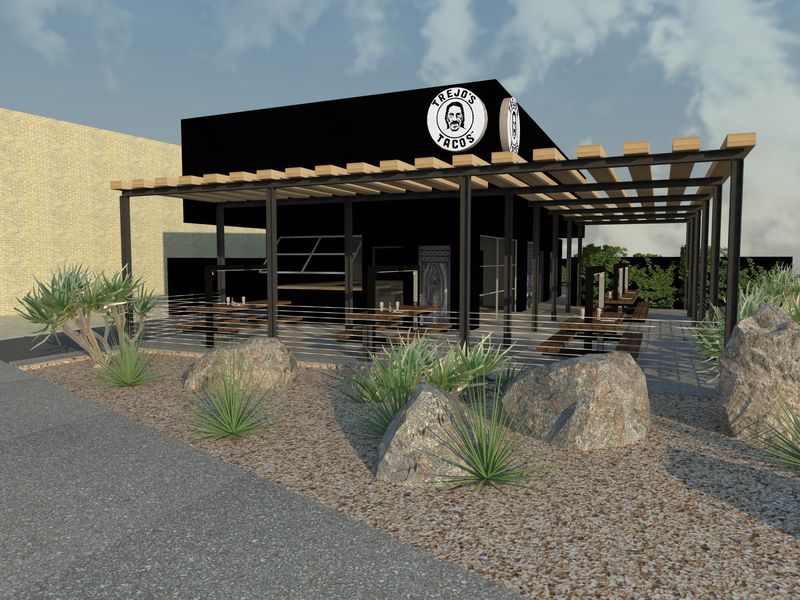 Source:
LA Eater
Last Friday, Danny Tweeted the message below, and we cried tears of happiness. We can't wait for our next trip to Los Angeles; first stop, Trejo's Tacos.
To keep up with Trejo's Tacos, follow them on Twitter and Facebook.
If you like this story, you'll like: "Danny Trejo Nails It As Marcia Brady In New Super Bowl Commercial."