Pupusas, thick handmade corn tortillas native to El Salvador, can be found anywhere from your local Salvadorian restaurant to the buffet line at the Quinceañera. These Central American favorites can be customized for every hungry carnivore, vegetarian foodie or vegan buddy in your life. Just grab some chilled curtido and you're all set. So roll up your sleeves and prepare to dig your hands deep into some masa, because we've rounded up 10 not-so-average ways for you to enjoy pupusas.
Pulled Pork
If you're a big fan of pork, then you need some pulled pork pupusas in your life ASAP. Stuff shredded cheese and pork into a ball of dough and then close and flatten. After grilling them until they're golden brown, sprinkle some seasoned cabbage and enjoy. Get the recipe here.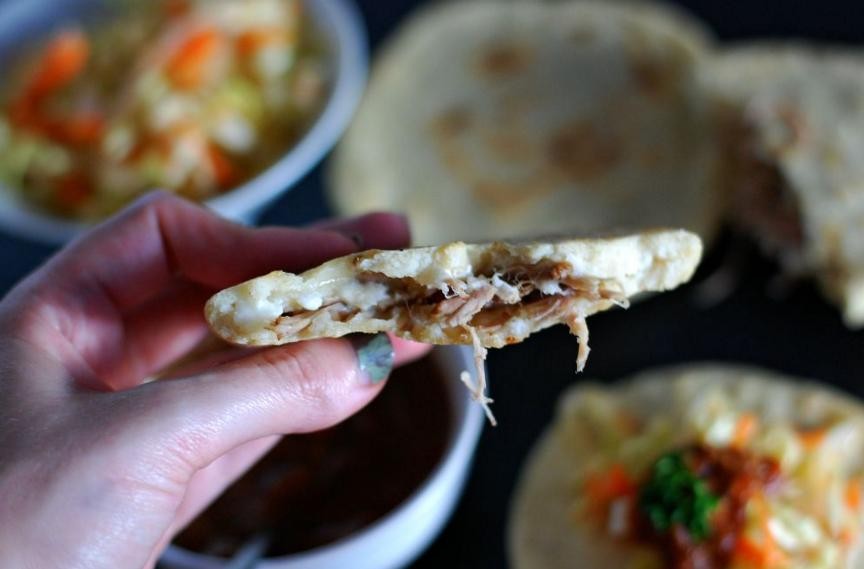 Food and Flight
Cheese and Bean
Crunchy and chewy, these cheese and bean pupusas will satisfy even the most hangry person. Build your favorite masa with your favorite amount of seasonings and create disks with space in the dough for stuffing. Pack your dough with your favorite refried beans and cheese and devour. Get the recipe here.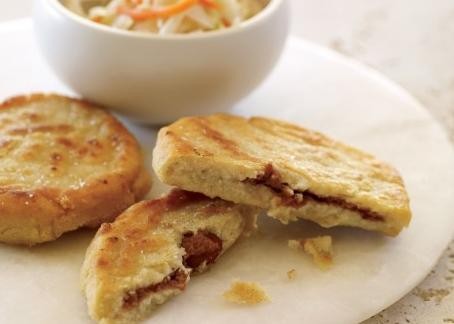 Vegan Times
Shredded Chicken and Cheese
Shredded chicken and cheese is all you need for these. Load your rolled dough with as much cheese and chicken that can fit into your mound before heating them up until the gooe-y toppings melt together. Get the recipe here.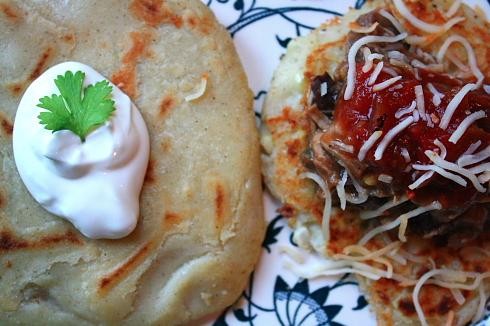 Better With Butter
Cheese and Spinach
Looking for something to impress the suegros at Sunday Brunch? Create a healthy and colorful meal by filling traditional corn pupusas with a spinach-cheese mixture. Top it all off by sprinkling some tomatoes along with your cabbage. Get the recipe here.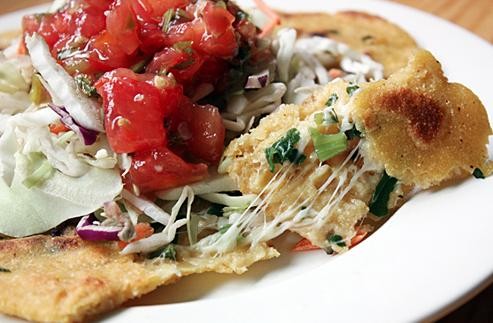 Tablespoon/Girls Versus Dough
Chorizo, Cheese and Jalapeño
The best thing about the corn dough's versatility is that you can custom-build your mix to make it as thick and hearty as you want. This gives you a great foundation for stacking up heavy and savory ingredients like Chorizo and spicy peppers. While you're at it, add on cilantro and tomatoes for an unexpected twist. Get the recipe here.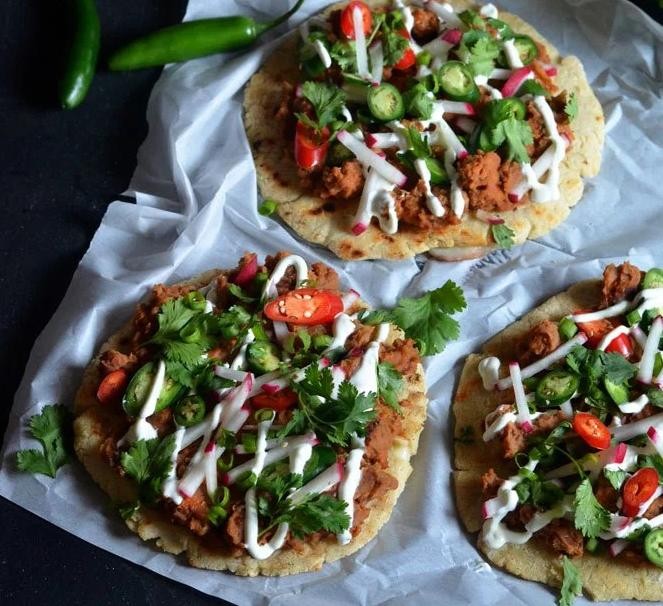 Host the Toast
Spicy Slaw
Adding hot sauce and aji to your curtido mix will give your taste buds a jolt. You can also add chopped chiles and extra cheese into your huge stack of pupusas. Because as you might already know, if you don't grab them quick- they disappear. Get the recipe here.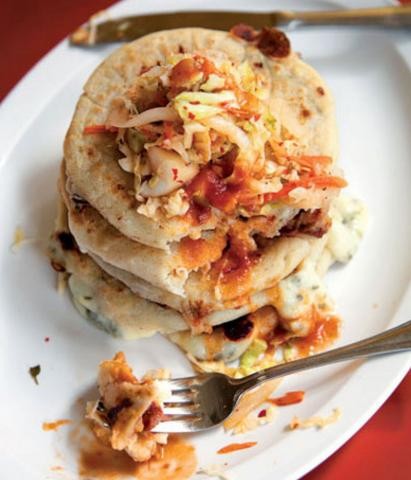 Saveur/ Penney De Los Santos
Fried Egg
If a light breakfast of green tea and soy milk isn't enough to fill you up until lunchtime, then a cracked egg is all you need to make a perfect morning meal. Toss a fried egg over a light and crunchy corn tortilla and then sprinkle with as much salt and pepper as you want. Indulge even further by adding some corn, curtido or veggies on the side. Get the recipe here.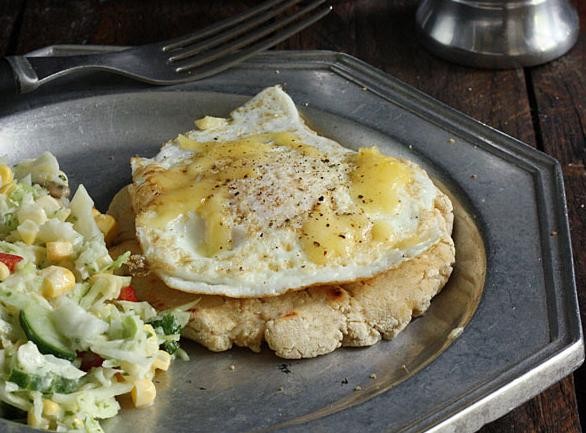 Soup Addict
Stuffed Beef
It's all fun and games until someone breaks out the pupusas. But making sure you have enough for everyone won't be difficult at all. After building up your dough to be nice and thick, roll some into a ball and create a hole big enough for stuffing with ground beef and cheese before flattening. Get the recipe here.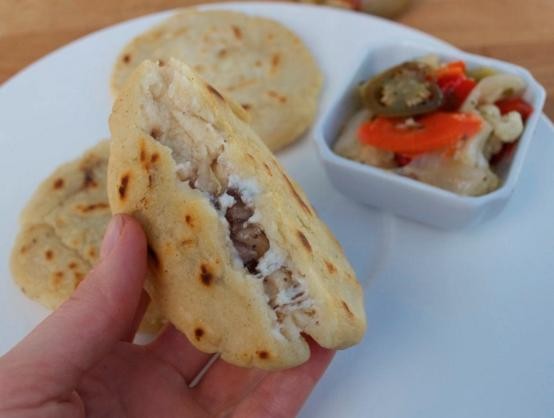 Attempts In Domesticity
Shrimp and Cheese
Seafood lovers unite! A thin and crunchy corn tortilla is perfect for holding up your favorite seasoned shrimp, cheese and veggies. Add some color by chopping some some fresh basil, parsley or cilantro and go crazy with the cabbage. Make it as spicy as you want...or not. It's all up to you. But eating just one is completely optional. Get the recipe here.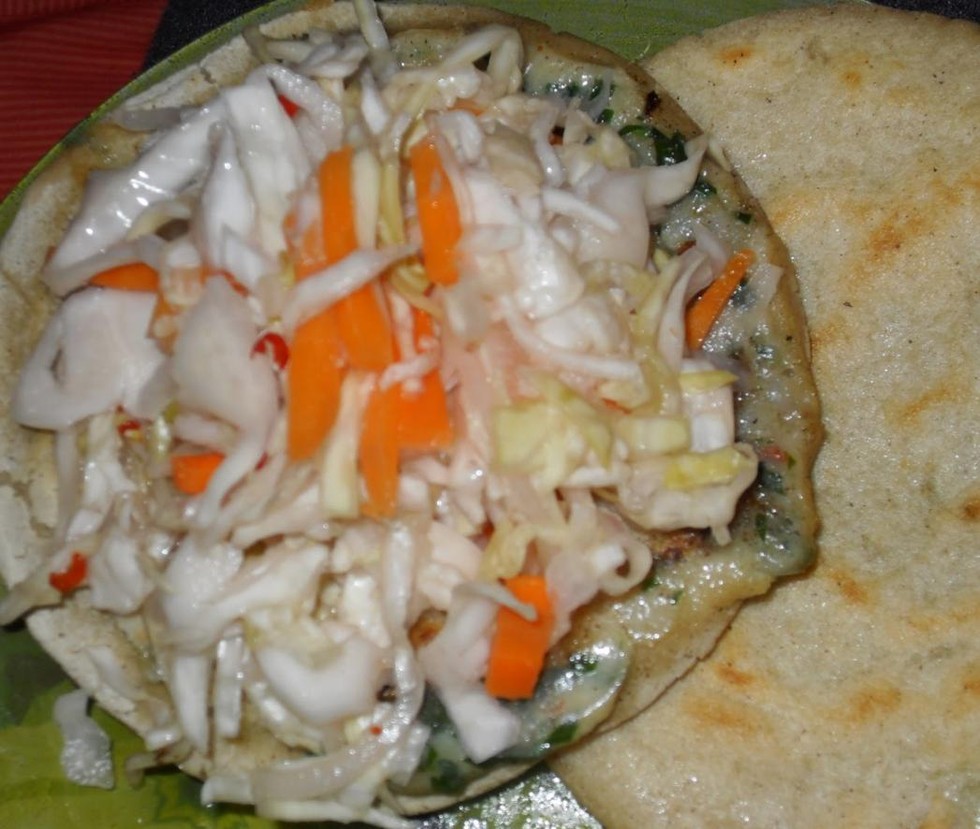 The Greedy Friend
Chicharrón and Cheese
If you're going to have a cheat day, do it right. Crunchy and savory chicharrón make a great filling. Plan on making more than just one batch because they'll be eaten up before they even get a chance to cool down. Get the recipe here.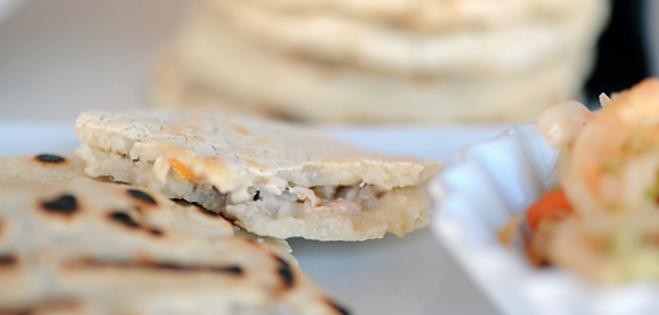 Zestuous